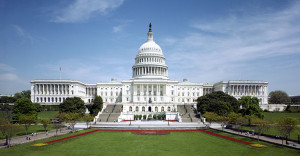 On January 18th, the US Department of Health and Human Services (HHS) and 15 other federal departments and agencies issued a final rule to revise the federal Policy for the Protection of Human Subjects. The Policy for the Protection of Human subjects, aka the Common Rule, outlines all federal regulations concerning clinical research involving human subjects. The final rule contains significant departures from the Notice of Proposed Rulemaking, issued in September of 2015, as a result of public feedback and concerns to the original notice of changes. The final revisions to the Common Rule can be found here, but continue reading for a condensed summary of the critical changes.
Regarding informed consent:
A requirement for simplifying research consent forms. Study consent forms must concisely state a study's scope, risks, and benefits so that individuals can make informed decisions regarding participation.
Consent forms for certain federally funded clinical trials must be posted on a public website.
Regarding IRBs:
The Final Rule includes new requirements to use a single IRB for multi-institutional research studies. However, there is flexibility in allowing large groups of studies to be removed from this requirement. Researchers will have the option of relying on broad consent obtained for future research as an alternative to seeking IRB approval to waive the consent requirement (e.g. for studies on stored identifiable data or biospecimens). Researchers will not be required to obtain consent for studies on de-identified, stored data, or biospecimens. The provision that would have required researchers to obtain consent before using a study participant's de-identified blood and tissue samples for secondary research was removed from the NPRM.
Regarding risk-based monitoring:
There are new exempt categories of research based on the level of risk they pose to participants. For example, there is a new exemption for secondary research involving identifiable private information if the research is regulated by, and participants protected under, HIPAA.
Removal of the requirement to conduct continuing review of ongoing research studies in certain instances where such review does little to protect subjects (e.g. low risk studies).
These changes are set to take place in January of 2018 with the exception of the single IRB review requirement (slated for January of 2020). The political landscape remains uncertain with the possibility that Congress may overturn these and other regulations recently initiated by the previous administration. We at Pearl IRB recommend that you familiarize yourself with the full list of regulations and begin preparations for the new Common Rule. Our team of experts can help facilitate this process and meet the needs of your current and upcoming clinical trials.