On November 18, 2010, Pearl IRB, a company providing clinical trial research institutional review board services and other key clinical trial assistance, received national certification as a Women's Business Enterprise by the Great Lakes Women's Business Enterprise Council, a regional certifying partner of WBENC (Women's Business Enterprise Council).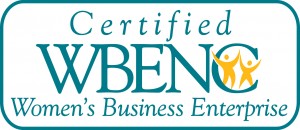 WBENC's national standard of certification is a meticulous process including an in-depth review of the business and site inspection.   The certification process is designed to confirm the business is at least 51% owned, operated and controlled by a woman or women.   Pearl IRB's founders are Diana Caldwell and Gretchen Miller Bowker who together have over 45 years of experience in drug and device product development. 
By including women-owned businesses among their vendors, corporations and government agencies demonstrate their commitment to fostering diversity and the continued development of their supplier/vendor diversity programs.
Pearl IRB is pleased to have obtained this national level of recognition. An IRB (Institutional Review Board) review is a required and critical step in starting a clinical trial for testing the safety and effectiveness of drugs, devices, and diagnostics.  "As a woman owned business, we feel we bring a different perspective and a diversity of thought to our clients who are trying to discover and develop life saving diagnostics and therapeutics," shares Diana Caldwell, CEO and President of Pearl IRB.
About Pearl IRB, LLC
Pearl IRB is an independent Institutional Review Board that provides comprehensive IRB services for institutions, principal investigators, sponsors, and CROs nationwide.   We deliver quality and timely reviews that balance the interests of human subjects, sponsors, and institutions. Together, we will drive enhanced efficiency and value in clinical research.   To learn more, please visit us at www.pearlirb.com, call us at 317.278.4100, or email info@pearlirb.com.   For media inquiries, contact Diana Caldwell at dcaldwell@pearlirb.com.
About WBENC
The Women's Business Enterprise National Council is the nation's largest third party certifier of business owned and operated by women in the United States.  WBENC is a resource for the more than 700 US companies and government agencies that rely on WBENC's certification as an integral part of their supplier diversity program.