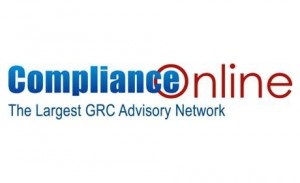 Pearl Pathways' own COO and Co-Founder, Gretchen Bowker will be holding a webinar on FDA regulatory requirements for the manufacturing and commercialization of dietary supplements via ComplianceOnline. A few of the topics include a review of FDA regulations in the area, history of Dietary Supplement Health and Education Act, and a review of applicable FDA guidance documents. To learn more about the additional topics and webinar, click here.
What: A Discussion on Nutraceuticals/Dietary Supplements and FDA Regulatory Submission and Manufacturing Quality Requirements
When: March 19th, 2015 1:00 PM EST
Where: ComplianceOnline
Click here for the registration link.
Are you responsible for the manufacturing or distribution of a dietary supplement, nutraceutical, or food drug? Do you plan to launch a product into this rapidly growing market? If yes, this is the webinar will be advantageous for you!
We hope you join us for the webinar!