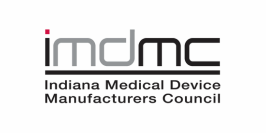 Pearl Pathways' own, Heidi Strunk, RAC will be presenting at the Indiana Medical Device Manufacturers Council (IMDMC) workshop in Indianapolis, Indiana entitled, A Deep Dive Into Inspection Preparedness. The workshop provides an opportunity to hear from experts who will explore the FDA inspection process and give key tips on what you need to know and how to be prepared for an FDA inspection.
What: A workshop exploring all the perspectives of the FDA inspection process.
When: Wednesday, April 15th, 2015 8:30AM – 4:30PM EST
Where: Montage Banquet Center, Indianapolis, IN            
Are you ready for a FDA inspection? Do you want to learn more about the inspection process? Register here today! (Lunch will be provided.)
To learn more about the workshop, click here. We hope to see you there on April 15th!