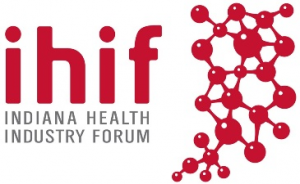 Come to this exciting event and learn more about how to use social media to promote, connect and influence your life science company's customers or key stakeholders.  Click here to register or visit www.ihif.org to learn more.
 Date:   November 8, 2010
Time:  2-7pm    Networking Reception included
Location:   2960 North Meridian Street,  Indianapolis, IN  46208
Keynote speaker:   Chris Franck, Principal, Deloitte Consulting, LLP
Discussion Panel Moderated by:
Kristin Eilenberg
Featuring:
Amy Dow, Associate Health Care and Life Science Practice, EpsteinBeckerGreen, LLP
George Evans, Creative Director, Brandwidth
Gail McDaniel, Digital Media Specialist, Cook Medical
Diana Caldwell, President & CEO, Pearl IRB
Greg Kueterman,Director, Corporate Communications, LillyPAD, Eli Lilly
 
Click here to register.