Are you a startup owner looking to learn from established business owners and executives in Indianapolis? Do you find it difficult to connect with big businesses in meaningful ways that benefits your company's goals? Or, are you an entrepreneur still in the idea development phase and wish to hear from other leaders who were once in your shoes? President and CEO of Pearl Pathways, Diana Caldwell, will speak on a panel with other local business owners/C-level executives spanning most major industry sectors. The May 9th event is geared towards helping Indy area startups connect with "big biz".
Overview
The overarching goal of the event is to connect startups with big businesses. This is not strictly a networking event; the panel discussion will focus on how startups can develop relationships with big biz to solve problems. The program is designed to help startups understand a few critical questions:
How do big businesses utilize small business & startups to solve problems?
How can a startup engage with big biz & discover what existing problems they have?
How do you maintain the relationship?
Plenty of opportunities exist for startups to connect with big biz to solve problems. Most often, startup owners do not realize this or have difficulty finding meaningful ways to connect and develop productive relationships with big biz. The panel discussion will address these issues and more to help startups implement new strategies to grow their business.
When and Where
The panel discussion will take place at 3:00pm EST on Tuesday, May 9th, 2017 at The Speak Easy in Broad Ripple. Learn more about the entrepreneurial ecosystem at The Speak Easy here.
The guided panel discussion will last 45 minutes, with 30-45 minutes following for questions. After that, feel free to hang out and network over some free beer from the Speak Easy tap!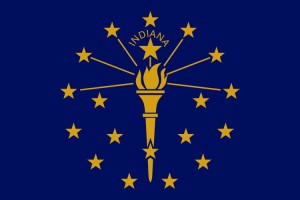 Thursday, February 23, Hoosiers Work for Health will host an event, Indiana Life Sciences Industry Update: Key federal issues including PDUFA. The federal briefing will feature Alicia Subasinghe of Pharmaceutical Research and Manufacturers of America, Washington D.C. Participants can look forward to learning about federal policy affecting the life sciences and biopharmaceutical industry in Indiana including the Prescription Drug User Fee Act.
The presentation will be held at Bose Public Affairs Group (111 Monument Circle Suite 2700 Indianapolis, IN 46204), and run from 8:30am – 10:00am EST. Please visit the Hoosiers Work for Health event page to learn more.
Yesterday, staff members from Pearl volunteered their time and talents in creating a realistic restaurant setting for the culinary students at Second Helpings in Indianapolis, Indiana. Staff served as wait staff, served food to the patrons, prepped the dining room, and cleaned up after guests. This is an activity required of their culinary students for graduation. See more information here about this program that has changed so many students' lives.
No only did it allow our employees to exercise some different skills, it provided a great overview of the amazing work the not-for-profit Second Helpings does in the greater Indianapolis area by rescuing food and creating 400 meals a day for our community. All staff and volunteers we met during the event were dedicated, friendly, and appreciative of our efforts.
Hats off to Second Helpings and thank you for the opportunity to serve our community.