Pearl IRB is pleased to announce the hiring of Masheka Fuqua as a Clinical Research Associate (CRA) serving biopharmaceutical, medical device, and diagnostics companies. Fuqua brings over a decade of clinical research experience to Pearl Pathways, including the coordination, management, and submissions of clinical trial activity across many therapeutic areas of research.
Fuqua's decade of industry experience involves roles within clinical and healthcare market research at other organizations including direct work with sponsors, sites, and clinical research organizations (CROs). Diana Caldwell, President and CEO, shares, "Masheka delivers strong, balanced, and uncompromising research administration skills with integrity and credibility… Our clients will benefit from her broad industry experience that encompasses all aspects of clinical research, from site to sponsor to CRO. We are thrilled to have Masheka join the team."
To read more, view the full press release.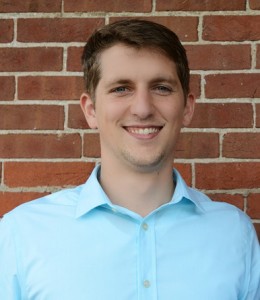 Pearl Pathways announces the hiring of Waylon Wright as a Marketing and Sales Associate serving to expand the company's commercialization efforts. Wright brings a diverse set of skills to the Pearl team, with over four years of sales, management, and marketing experience across both startups and multi-national corporations. In previous roles, Wright drove sales in a business to business setting, focusing on prospecting, building relationships, personal marketing, and interacting with small business owners.
Wright is the first full-time employee in Texas for Pearl Pathways and, in addition to his broad marketing and sales support responsibilities, he will support regional development and outreach efforts in Texas. Diana Caldwell, President and CEO shares, "Waylon brings strong writing, communication, and leadership skills to our team and represents our first stronghold in the Texas marketplace… He has broad clinical work experience having also worked as a behavior analyst in an applied health setting. We are thrilled to have Waylon join the team."
Learn more about Waylon in our full press release.