Pearl IRB was founded in 2010 by Diana Caldwell and Gretchen Miller Bowker, who have both been involved in drug, device or diagnostic research, development, and commercialization for over 45 years. Their backgrounds blend a strong mix of large sponsor, small start up, and a range of service providers in the clinical research and other fields. They are obsessed with getting solutions to patients faster, customer service, and high quality output.
Pearl IRB understands your need for efficient and high quality reviews for human subject research. We strive every day to provide our customers top quality service, unyielding ethics, and efficient services. Protecting human subjects and driving improved value and efficiency in protocol reviews and implementation shapes our behaviors each day.
How are we different?
Efficient. Ethical. Experienced.
Partnership and service mindset
Midwest location and values
Thoughtful, proactive business model created to solve problems
How can we help?
Vision: Pearl IRB will improve the clinical research process thereby delivering new therapeutics and diagnostics to patients sooner.
Mission: Pearl IRB will deliver superior independent review board services that effectively balance the needs of human subjects, sponsors and institutions

AAHRPP Certified
Pearl IRB was granted full accreditation by the Association for the Accreditation of Human Research Protection Program Inc. (AAHRPP) in December 2014.
AAHRPP is a national program that promotes high-quality research to help an organization strengthen their human research protection programs. By earning AAHRPP accreditation, IRBs illustrate their commitment to promoting safeguards through all operations of research and focusing on performing high quality research. To get a copy of our certificate, contact us at info@pearlirb.com.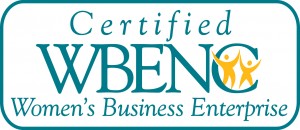 WBENC Certified
Pearl IRB is certified as a Women's Business Enterprise by the Great Lakes Women's Business Enterprise Council, a regional certifying partner of WBENC (Women's Business Enterprise Council).
WBENC's national standard of certification is a meticulous process including an in-depth review of the business and site inspection. By including women-owned businesses among their vendors, corporations, and government agencies, hiring companies demonstrate their commitment to fostering diversity and the continued development of their supplier/vendor diversity programs. To get a copy of our certificate, contact us at info@pearlirb.com.