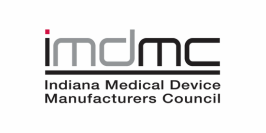 Pearl IRB is excited to attend and sponsor the IMDMC Annual Conference tomorrow, November 1, 2017 at the Montague Banquet Center in Indianapolis. This conference provides an opportunity for networking, collaboration, and discussion of recent news and trends within the medical device industry. Keynote speakers include industry leaders from CDRH/FDA, the Office of Medical Device & Radiological Health Operations, Cook Regentec, and more.
When: Wednesday, November 1
Where: Montague Banquet Center, 8580 Allison Pointe Blvd, Indianapolis, IN
We encourage you to stop by our exhibitor booth to meet our own Chad Pannucci and Shawn Knopp. For more information about IMDMC, click here.